More than 90 years Ski school Lech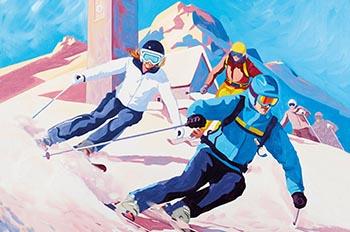 On the 11th of July 2017 we were hosting our 90th anniversary at the sport park Lech as part of the badge of honour week. To be exact, we were celebrating more than 90 years, as Ski school Lech has been founded in 1925. It was a special pleasure to have 3 generations of Ski School Directors with us this evening: Stefan Schneider (1988-2008), Elmar Walch (1968-1988) and Christian Elsensohn (since 2008).
Johannes Bischof, Christian Elsensohn and Alexandra Gradauer were entertaining us with stories from ski instructors and guests as well as pictures from the past. As further entertainment we had the Big Band Hard playing and a display of past seasons ski instructor uniforms from 1972 until now.
The evening was filled with laughter, good conversations and dancing. We hope that all guests were having as great of a time as we did and want to thank everybody who celebrated with us. Finally we are now looking forward to numerous more unforgettable ski winters!
All pictures can be viewed here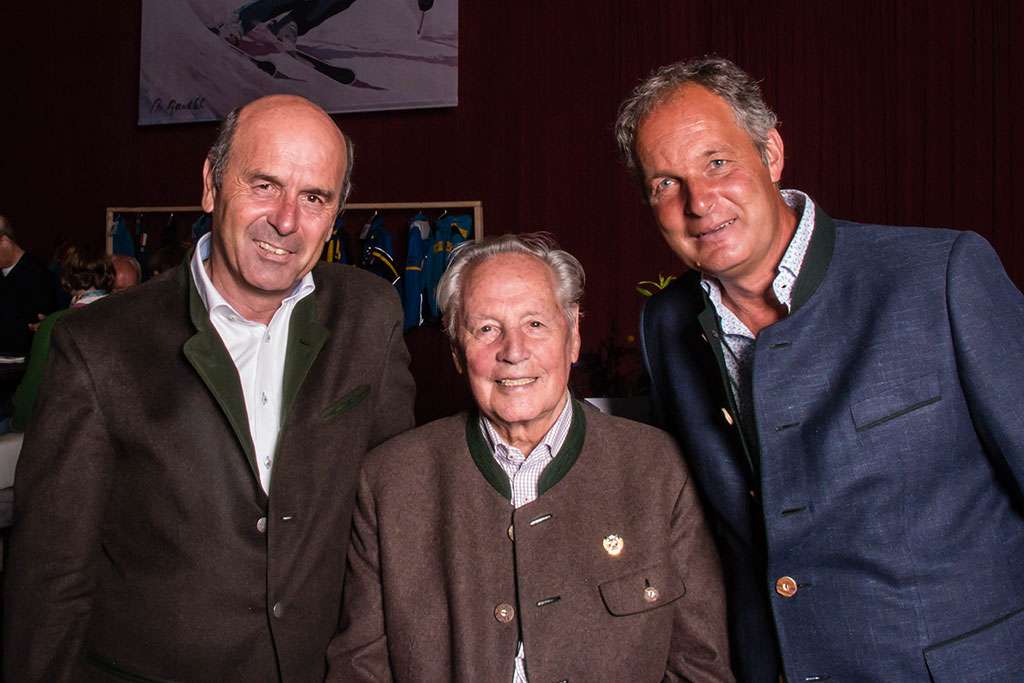 Left Stefan Schneider (1988-2008), Elmar Walch (1968-1988) and Christian Elsensohn (since 2008)