vertical-alignment-center
CHILDREN
Lech Kid's Ski School – Learning with our mascot »Pfiff«
Here at Lech Ski School, we have a special place in our hearts for our youngest skiers. In our exclusive Kinderland children aged from 4½ are cared for in a safe and entertaining environment where they will develop a desire to ski and enjoy the snow. Special learning aids and children's programmes help mini-skiers and newbies to learn to ski here.
Advanced children will conquer the pistes of the Arlberg with our carefully chosen children's instructors. Learning the rules of proper piste etiquette while perfecting their technique along the way. Children's natural enjoyment of snow, speed and movement makes winter sports the ideal hobby. At Lech Ski School we will do everything in our power to ensure that skiing becomes an experience your child will treasure forever.
GROUP COURSE
Children learn best in groups where they can motivate each other. Under our motto, "Teamwork makes it easier" the kids will join forces and learn together. There is no question that skiing and playing in the snow is far more fun in a group!
This is why our instructors take the best care of our youngest skiers from Sunday through till Friday from 10 a.m. till 3 p.m. We offer our lunch tokens to ensure a stress free and fun lunch together with the whole group.
In our group courses individual attention is payed to each child's abilities. Playful techniques and programmes designed specifically for children ensure rapid progress. The top priority is always having fun together and staying safe, while along the way forming great friendships!
Book your lessons online
Buy online Tickets for all course offers for the entire family fast and easily in our online shop.
PRICES FOR GROUP COURSE
1 day
€ 99,00
2 days
€ 194,00
3 days
€ 269,00
4 days
€ 329,00
5 days
€ 389,00
6 days
€ 449,00
12 days
€ 791,00
VT*
€ 69,00

VT* = additional day (as from 3 days on)
Early Bird
Early Bird – Small groups
of max. 5 children
An exclusive experience with highly motivated ski instructors for children who are extremely enthusiastic about our sport.
Small groups (max. 5) ensure that each child will receive individual guidance.
Early bird groups enjoy undisturbed lessons every morning. They are the first to enter Kinderland and the first to access the lifts.
Every child receives an achievement certificate and a souvenir (at no extra charge) at the end of the week.
Parents benefit from continuous feedback, keeping them constantly informed about their child's progress.
EARLY BIRD PRICES – SMALL GROUPS
6 days
24.12.23 - 05.01.24
04.02.24 - 01.03.24
24.04.24 - 05.04.24
€ 860,-
Book online
12 days
** only from Dec. 24th and March 2rth 2024
** € 1.592,-
Book online
vertical-alignment-bottom
PRIVATE INSTRUCTION
"I'll be faster than Dad soon ..."
Personalised support and undivided attention are particularly important in ensuring children can fully enjoy the snow. Parents also appreciate the certainty that their child is receiving the best possible care and learning environment with the highest degree of safety.
In the private lesson format our instructors can tailor their instruction to precisely your child's needs and abilities. The personal attention of a private lesson guarantees your child a safe and carefree skiing experience, whether they wish to enjoy this attention alone, with siblings or even with friends!
PRIVATE INSTRUCTION PRICES

| | |
| --- | --- |
| 1 - 3 days | ** € 479,00 |
| 4 days and more | ** € 455,00 |
| Each additional person per day | € 40,00 |
| Each additional hour per day | € 95,00 |
(Prices per person per day)
** corresponds to 4 hours of instruction
 
We recommend that you act promptly to ensure your opportunity to enjoy this special winter sports experience and request you to book early.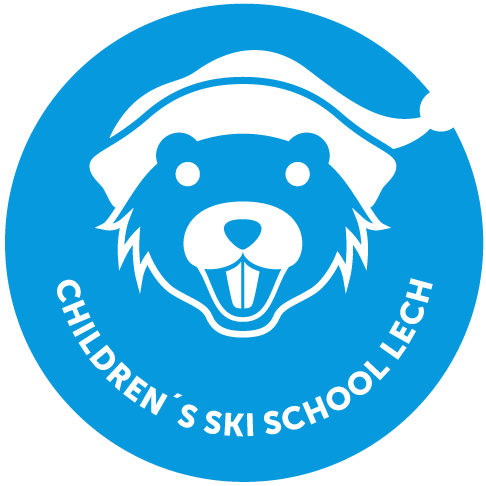 KINDERLAND
For snow bunnies and future racers!
There is something magical in the air at the exclusive Kinderland at Lech Ski School. An enchanted forest, magic carpets that move by themselves and wave tracks and jumps conjured up by fairies. Fun, speed and adventure are on the agenda here for children aged 4 ½ to 13.
You don't need a magic wand to enjoy the full package of fun in Kinderland at Lech Ski School! Children learning to ski here feel like real racers. Beginners are introduced to the snow and skiing in a playful atmosphere. While "pros" can practice slalom or freestyle skiing with speed and passion in our Funpark. Younger skiers are supervised by our Kids' Club. The magic words at Kinderland are quite simple: fun, fun and more FUN!
WEEKLY SKI RACE
Ready, set, go – the weekly grand finale
Racing like the top skiers: The exciting atmosphere of a race takes shape every Friday as the groups from the Kid's Ski School get ready to race. Everyone gets the opportunity to show what they can do and what they have learned during the week. Everyone has reason to celebrate at the awards ceremony as we believe every child is a champion and receives a medal.
vertical-alignment-center
AWARDS CEREMONY
At the Flühen-Lift on race day after each group
PRIZES
Every child is a winner and receives a beautiful medal!
RACES
Results and photos can be viewed online at lechkids.com