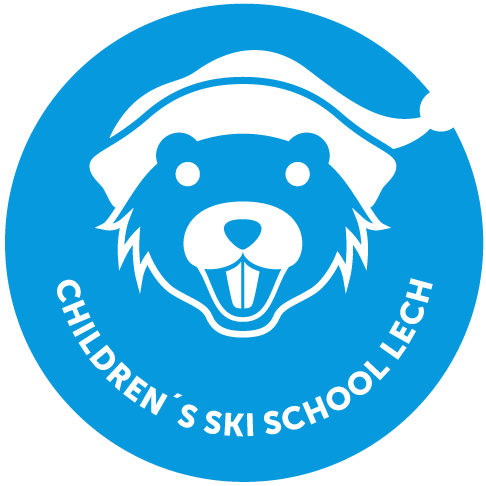 LECH KID'S SKI SCHOOL – LEARNING WITH OUR MASCOT
»PFIFF«

.
Here at Lech Ski School we have a special place in our hearts for our youngest skiers. In our exclusive Kinderland children aged from 41/2 are cared for in a safe and entertaining environment where they will develop a desire to ski and enjoy the snow. Special learning aids and children's programmes help mini-skiers and newbies to learn to ski here.
Lech Ski School's Kinderland is an exclusive area reserved only for those taking courses with us. With teaching methods that are sensible and at the same time enjoyable, skiing becomes child's play here. Each child is seen as an individual and receives special attention. Our ski instructors will pull out all the stops and draw on deep reserves of empathy and sensitivity to make sure your child is happy and comfortable at Kinderland.
Mastering the necessary techniques is a must for those who want to get the most fun out of skiing. Our children's courses include an appropriate instructional programme for every ability level – from the first moments on the piste to faster and more challenging terrain for the more experienced kids. As soon as the pistes can be navigated safely our kid's groups head out to explore the resort while perfecting their skills with training programmes specifically designed for that purpose.
Naturally our kid's programmes are not limited to ski instruction. During the lunch break the kids get the best of care sharing lunch with their instructor. The full day care includes boundless fun and entertainment for your child, and complete independence for you.
LECH CHILDREN TERRAIN - THE AMUSING WAY TO SUCCEED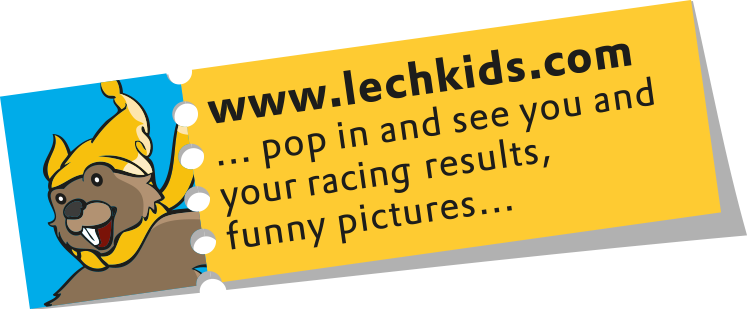 LEARNING OBJECTIVES:
EXPERTS
With the adventure run we practise again for the "big ski mountain"
Slalom – small rhythmical turns with poles
The final race
INTERMEDIATE
We practise on the button lift
First downhill run with the longer beginners' lift
We practise jumps to help our balance
We ski and jump down the moguls hill
BEGINNERS
Movement games for balance
Sliding
We learn the snow plow for sliding and braking
At the magic carpet we learn to turn
GROUP COURSE
Children learn best in groups where they can motivate each other. Under our motto "Teamwork makes it easier" the kids will join forces and learn together. There is no question that skiing and playing in the snow is far more fun in a group!
This is why our instructors take the best care of our youngest skiers from Sunday through till Friday from approx. 10 a.m. till 3 p.m. We offer lunch tokens to ensure a stress free and fun lunch together with the whole group.
In our group courses individual attention is payed to each child's abilities. Playful techniques and programmes specifically designed for children ensure rapid progress. The top priority is always having fun together and staying safe, while along the way forming great friendships!
Book your lessons online
Buy online Tickets for all course offers for the entire family fast and easily in our online shop.
PRICES FOR GROUP COURSE
1 day
€ 99,00
2 days
€ 194,00
3 days
€ 269,00
4 days
€ 329,00
5 days
€ 389,00
6 days
€ 449,00
12 days
€ 791,00
VT*
€ 69,00

VT* = additional day (as from 3 days on)
Early Bird
Early Bird – Small groups
of max. 5 children
An exclusive experience with highly motivated ski instructors for children who are extremely enthusiastic about our sport.
Small groups (max. 5) ensure that each child will receive individual guidance.
Early bird groups enjoy undisturbed lessons every morning. They are the first to enter Kinderland and the first to access the lifts.
Every child receives an achievement certificate and a souvenir (at no extra charge) at the end of the week.
Parents benefit from continuous feedback, keeping them constantly informed about their child's progress.
EARLY BIRD PRICES – SMALL GROUPS (* Rates ONLINE only)
6 days
24.12.23 - 05.01.24
04.02.24 - 01.03.24
24.03.24 - 05.04.24
€ 860,-*
Book online
12 days
from Dec. 24th and
Mar. 24th 2024
 
€ 1.592,-*
Book online
WEEKLY SKI RACE
Ready, set, go – the weekly Grand Finale
Racing like the top skiers: The exciting atmosphere of a race takes shape every Friday as the groups of the Kid's Ski School get ready to race. Everyone gets the opportunity to show what they can do and what they have learned during the week. Everyone has a reason to celebrate at the awards ceremony as we believe every child is a champion and receives a medal.
vertical-alignment-center
AWARDS CEREMONY
At the Flühen-Lift on race day ritght after each group.
PRIZES
At Lech Ski School every child is a winner and receives a beautiful medal!
RACES
Results and photos can be viewed online at lechkids.com